Create multiple templates
Predefined permission groups, phases, tasks and documents
Required documents are dynamically generated ongoing
Easy list overview of all projects
Project group members list
Contact us for demo
Overview of Office 365 work areas
Creation of new work areas and Groups
Flexible navigation
Instant search
Rights management of work areas
Contact us for demo
RePoint Panorama helps you with an easy overview of the Companys Office 365 work areas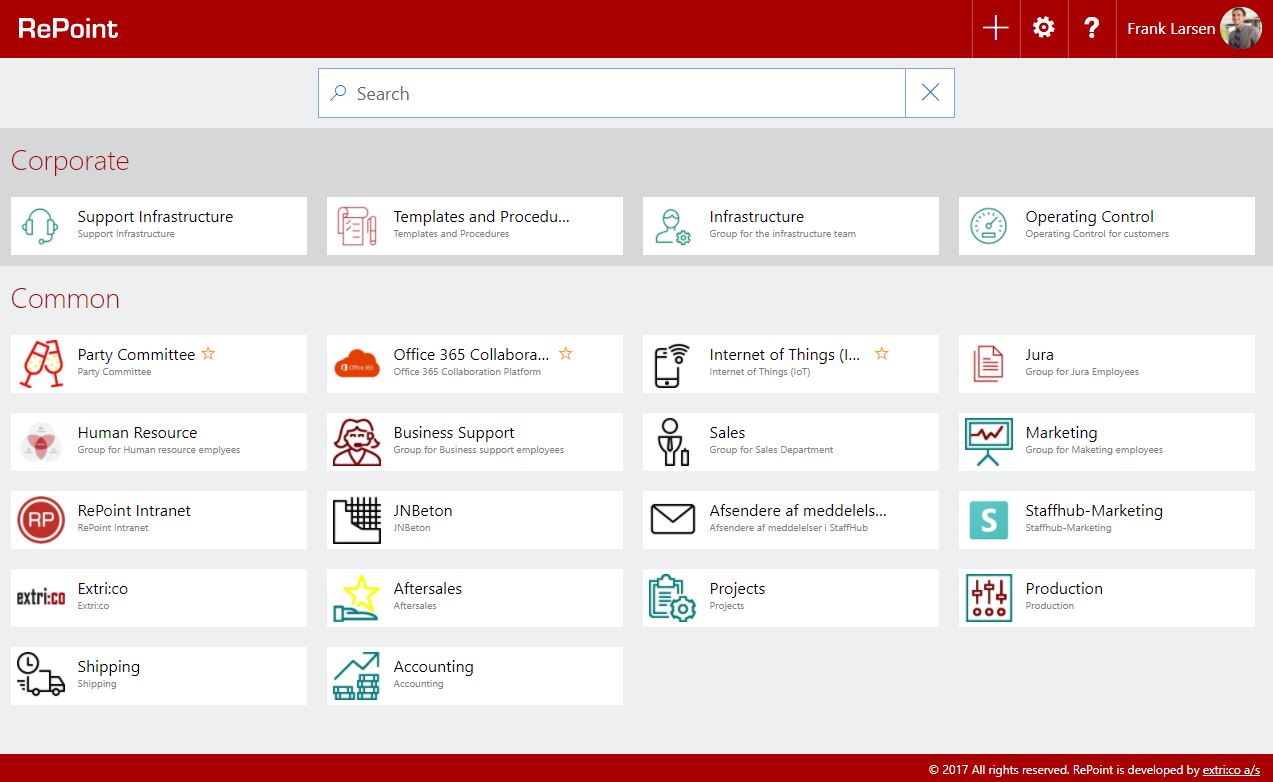 RePoint Panorama runs on Office 365 and provides a more user-friendly overview of work areas that makes it easier to manage for the company as well as navigate within for the users.
With the navigation you can define overall Corporate Groups and work areas as well as subordinate Common Groups and work areas. Users can even select favorite Groups and work areas that appear at the top.
With the build-in search, work areas together with underlying Office 365 tools such as Teams, SharePoint libraries etc. are displayed instantly as you type your search terms.
The RePoint modules are subscription-based and licensed yearly in accordance to number of users. RePoint Panorama is distributed by extri:co a/s. Interested in learning more, feel free to contact us.